BLUE NOTES #103: Frank Ocean and Mitt Romney, Props, Desert Dolphins and more
September 18, 2012
By David Helvarg
In this issue
Politics of the Ocean
Props
Seaweed Spotlight: Intercultural Center for the Study of Deserts and Oceans, Inc.
Save the Dates
Who's Blue?
Politics of the Ocean
Representative Sam Farr of California, winner of a 2010 Peter Benchley Ocean Award, was at the democratic convention in Charlotte and noted that the only mention of the ocean was when President Obama said that Osama Bin Laden was now on the bottom of the ocean.
It was even weirder at the Republican convention where Mitt Romney used climate-related sea level rise as a punch line saying, "President Obama promised to slow the rise of the oceans and heal the planet." Odder still was that line got a laugh. (If only he were talking about actual water in this video.)
While tens of millions of Americans depend on a healthy ocean for recreation, transportation, trade, energy, security and more, there is little awareness of the vital role played by our nation's ocean and coasts in maintaining our economic and environmental vitality. At Blue Frontier we receive Google news alerts for the words 'ocean' and 'marine.' For weeks 'Ocean' was dominated by news stories about singer Frank Ocean coming out as gay. About half the stories under 'Marine' are about U.S. Marine casualties and activities in the forgotten war in Afghanistan.
Both the Obama and Romney campaigns have acknowledged receiving the letter we sent out last month from 60 ocean leaders calling for action on a range of marine issues that if implemented by the next President can help turn the tide for healthy seas (see Blue Notes #102). To date neither has given us a comprehensive response. Still, whatever the outcome of the election in November hundreds of thousands of Seaweed Rebels will continue to work on solutions to restore the blue in our red, white and blue.
Top
Props – surfer terminology for 'proper respect'

To Friends of the Elephant Seal who had their most successful "Grand Ole Soupabration," September 8 at the Ocean Pines Camp overlooking the Pacific in Cambria, California. Many seaweed groups can't decide what kind of annual fundraiser to do – a chef's cook-off, wine-tasting, authors and artists event, raffle, silent auction. FES decided to do it all for several hundred of their supporters from the central coast. The Soup contest was inspired by the chill winds that often blast the Elephant Seal viewing area off Route 1 where FES Docents welcome thousands of visitors each year who travel all the way from the Arctic to enjoy the beach and observe the human paparazzi on the low bluffs stare at them and take their pictures. They must pity these humans for their terribly small eyes that probably couldn't spot a squid more than a few hundred feet down (E-seals can dive up to a mile below the surface of the ocean).
Props to New Jersey's Clean Ocean Action that sponsored a Tour for the Shore August 10-24 including dedicated Jersey seaweed rebels Margo Pellegrino (in outrigger) and Sean Dixon (on bike) paddling and peddling 300 and 550 miles respectively from Cape May, NJ to Montauk, NY at the tip of Long Island, all to raise awareness and promote action for Clean Ocean Zone legislation to protect the New York Bight (coastal waters)
from pollution. In 2010 Margo paddled from Seattle to San Diego for Blue Frontier Campaign reaching out to seaweed groups along the way and inspiring an article I wrote comparing her to another Jersey Girl and recent fellow mom, Snooki. Here's the link to that story.
Props to The Ocean Conservancy and their International Coastal Cleanup Day that took place Saturday Septermber 15. Aside from inspiring hundreds of thousands of people to clean up their favorite beaches and shorelines this annual glove and bag it event has also expanded the field of garbology – spawning a detailed 'Ocean Trash Index,' that provides scientific proof that cigarettes kill more than people (so if you're going to smoke yourself to death at least smoke non-filtered for the sake of the seabirds). Also the Index suggests that while summer love at the beach may fade, plastic debris is forever. This year's expected beach going bonus – 2011 Tsunami debris from Japan. For a brief and amusing take on marine litter check out Jim Toomey's new video for the UN
Environmental Program.
Props to Ocean Champions. On Sept. 12 they held their annual cocktail reception for their favorite blue pols at the Sonoma Restaurant on Capitol Hill in DC. Despite a conversational noise level comparable to sonic testing for oil exploration in the Chukchi Sea the turnout was impressive, including 2012 Benchley Award winner Senator Sheldon Whitehouse of Rhode Island, Senators Debbie Stabenow, Ben Cardin and Mark Begich (Michigan, Maryland, Alaska) and 14 House members including Republican Leonard Lance of NJ and perennial ocean champ Sam Farr.
Props to the Savannah Ocean Exchange that will be meeting Sept. 19-21 near the beautifully meandering coast of Georgia to give awards for new technologies that advance marine research and conservation.
Props also to BLUE – the ocean film and conservation festival coming to Monterey California Sept. 24-30. I'll be one of the many speakers although talking about the ocean at the same time as a Cousteau is giving a talk is like trying to upstage a Kardashian. Check out their extensive schedule of films and events.
And Props to Restore America's Estuaries whose eleven seaweed member groups will be providing opportunities to go kayaking, canoeing, cruising and hiking around our favorite partially enclosed bodies of water on National Estuaries Day September 29.
Let us know of a seaweed group that's had an event or won a victory you think is deserving of props. Extra props if it's not your own. Remember, we do better when we school together.
Top
Seaweed Spotlight
A regular feature of Blue Notes where we shine the light on a group from the Blue Movement Directory in order to create a more self-aware and collaborative movement. This month we feature Intercultural Center for the Study of Deserts and Oceans, Inc.
Thirty years ago a couple of educators associated with the University of Arizona in Tucson realizing that every state is a coastal state, established the Intercultural Center for the Study of Deserts and Oceans, Inc (CEDO). (This October 20-21 the two-year-old Colorado Ocean Coalition will be holding its second Making WAVES event in Boulder, based on the same understanding).
CEDO works to understand the natural and human links between the Upper Gulf of California that separates Baja from mainland Mexico and the surrounding Sonoran Desert the spans the U.S. Mexican border. Executive Director Peggy Boyer recalls how she and her husband Rick were involved in a University of Arizona research project that first brought them to Puerto Peñasco, Sonora, México in the late '70s. It was there in 1980 they founded CEDO, not simply to study the area but to, "share that information with the local community and engage them in conservation and management issues." Today CEDO has a staff of 3 in Tucson and 30 in Puerto Penasco where they also have a biological research station and an Earthship visitors' center built from natural and recycled products including used tires and cans. They work with over 1,700 fishermen from the area to try and develop sustainable practices that will minimize their impacts on edible and non-targeted marine wildlife (fish and mammals) while also maintaining the biodiversity of the upper Gulf that they helped to establish as a marine reserve in 1993.
"Our first decade of work was just enjoying learning about the Sea of Cortez but in the next decade we realized the Vaquita porpoise was endangered (critically so – their numbers are today below 250 down more than 50 percent from a decade ago) and also the Totuava (a fish that can grow up to 6 feet and 300 pounds) was also endangered – so those two endemic species being threatened and changes in the Colorado River water flow impacting the area (due to diversions on the U.S. side) changed things. In the early 1990s people started joining forces within Mexico and we began to work for the biosphere reserve and helped get the fishing industry involved."
Later CEDO began intensive study of small-scale fisheries that were less organized than the area's industrial shrimpers but also had more interactions with the Vaquita porpoise. Today they're working with the three communities of the upper Gulf, Puerto Peñasco, El Golfo and San Felipe trying to change the dialogue with fishermen and helping them write their own environmental impact statements for the government. "They approached us to work with them as opposed to another consultant," Peggy notes proudly, reflecting on the credibility CEDO has earned over the years. CEDO also works on coastal development issues (the U.S. housing boom and collapse of 2008 also left a number of hollowed out holiday developments rimming the Sea of Cortez) and is helping develop community-based handicraft, ecotourism and other sustainable enterprises as well as doing educational outreach to young people and adults on both sides of the border. "The key is having communities involved in monitoring resources and in thinking about good practices and getting government engaged and coastal conservation issues working…That's it in a nutshell," CEDO's co-founder explains.
Top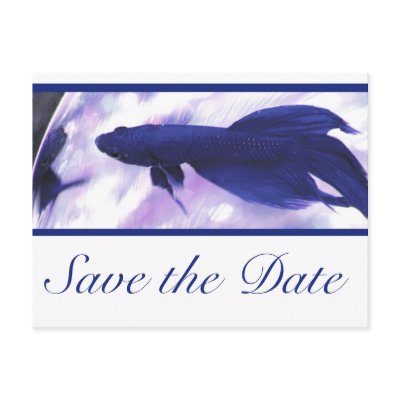 Save the Dates
For Blue Vision Summit 4 and the 6th annual Peter Benchley Ocean Awards May 13-16, 2013 in Washington, D.C. The Benchleys will be held May 15th. Registration and scholarship applications will be accepted starting in January 2013. Please visit the Blue Vision Summit site for more information about past Summits.
Top
Who's Blue?
Blue Frontier works to expand the Blue Movement. You can help by 1) adding you organization to the Blue Movement Directory, a listing now over 1400 groups strong or, 2) if you're already listed, take some time to chat with us when we call. We're surveying all those listed to
learn more about the work you're doing to save our seas. The Directory can be found here. Group not listed? You can let us know by completing this form. We'll add your group to the directory as soon as possible.
Top
Blue Vision Summit | Peter Benchley Ocean Awards | Make a Donation | Blue Movement Directory
Find us on