BLUE NOTES #95: Travel Special featuring Antarctica, Hawaii, California, Florida and the depths of DC
January 17, 2012
By David Helvarg
In this issue
A New World
An Intern Holiday
Seaweed Spotlight: Surfrider D.C. Chapter
A Blue Decade
Newly Spawned Reports on Ocean Policy & Florida
A New World

Even ten years ago when I was working at Palmer Station in Antarctica the Southern Ocean around us was little better known than when people first speculated about its existence in the 15th century. Now a group of oceanographers have released videos shot in 2010 from an ROV robot sub 8,000 feet down in the frigid ocean surrounding the driest, coldest continent. There they discovered hot geothermal vents swarming with life including new species of hairy "Yeti" crabs, starfish and barnacles. "It's remarkable that we can be in the 21st century and still not know fundamental things about what lives on our planet," Duke University scientist Cindy Van Dover told the Washington Post.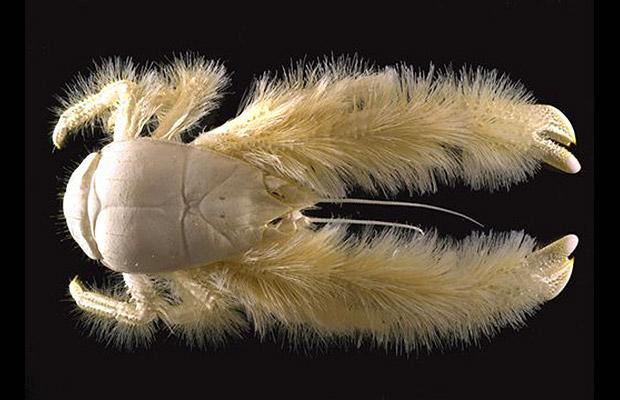 Of course it was only in 1977 that the first chemosynthetic life on the planet was discovered living off hot water vents 8,000 feet below the surface near the Galapagos. Later cold petroleum seeps were discovered harboring life in Monterey Bay and the Gulf of Mexico. The realization that life in the universe could live off chemicals in seawater as well as sunlight has since led NASA to speculate that similar life might be found under the icy crust of Jupiter's moon Europa. The first sign of life we look for when traveling to other worlds is water, yet it's striking how little we understand our own water world.
Top
Carly Ferro, a recent BFC intern, went to Hawaii this past fall on vacation and found some things she wasn't expecting.
People understand Hawaii is beautiful, but do they realize paradise has problems, too? I snorkeled, I paddle boarded, I hiked, I swam, I witnessed weddings…and rainbows—but the most influential thing I saw was the "plastic soup" and "plastic pollution" that is so often in the environmental news.
The North Shore of Oahu is legendary for its world-renowned surfing and surf contests where legends have been made and waves have made angels. But, Hawaii's coasts are also areas for annual accumulation of trash and debris.
My brother, the Pearl City High School Hikers and I assisted at the Da Hui & Sustainable Coastlines 7th Annual North Shore Beach Clean-up. With over 500 volunteers we cleaned over 15 miles of beaches, parks, and bikeways. Our group went to the James Campbell National Wildlife Refuge that is home to the last remaining intact dune system on Oahu.
At first glance, it is an awe-inspiring view—waves crushing on the rocks, acres upon acres of untainted wetland habitat and, with a 180 degree turn, a wind farm in the distance—an environmentalists dream! Then, with a closer look…tragedies. The refuge is a hot spot for debris and trash. The trash varied in size, from gargantuan nets and Styrofoam pieces to itty-bitty grains that were not much larger than the sand. Some of the particles were so small that individuals were given handcrafted sifters specially made to separate the sand from the colorful plastics. As I cleaned along the shores, I glanced in the water and the water was also "trashed." After a few hours of cleaning, I felt unhappy; there was still so much trash that needed to be cleaned, but I knew it was not going to be done in one day. As I walked to the car, I could not help but to think, "what will this place look like when Japan's tsunami debris reaches Hawaii's coasts?"
I realize I cannot stop the debris, I cannot make it all go away, but I can take a stand as an individual and with a group of individuals.
This was my first official beach clean up, but it will not be my last. This experience has educated me beyond what I have learned from reading and research. It was real, I was there, and I believe we cannot just keep talking about ways to protect the ocean. We need to act on them. Step one: Get involved! So I am hopeful next time you are on that oceanfront, basking in paradise, remember, beyond the resorts there is an environment crying out for help! A few hours of a week long trip does not ruin a vacation, it may just fulfill it—like it did mine.
JCN Wildlife Refuge has frequent clean-ups you can take part in if you're Hawaii, while the Surfrider Foundation has clean-ups all over the country. To get involved with a group in your area, visit our Blue Movement Directory. For more photos from Carly's trip, visit the Flickr gallery. For more activities you can do to help the ocean, try some of these awesomely illustrated 50 Ways.
Top
A regular feature of Blue Notes where we shine the light on a group from the Blue Movement Directory in order to create a more self-aware and collaborative movement. This month we feature Surfrider Foundation D.C. Chapter.
With over 60,000 members in more than 80 chapters worldwide, the Surfrider Foundation has been a leading voice and agency for change on protecting the ocean, particularly its best surf breaks and beaches from pollution since it was founded in Malibu in 1984 by surfers tired of going in to the ocean for their stoke and coming out with pollution related infections.
The D.C. Chapter, one of the few that is landlocked, is also one of its largest with 800 members, including a hardcore group of between 20 and 60 and some great past and present leaders including Daryl Hathaway and Julie Lawson who is now hard at work (with the support of the chapter) trying to get Maryland to impose a fee on single-use plastic bags that pose a threat to Chesapeake Bay and the ocean. Among their many educational and advocacy campaigns, every September they hold a clean-water paddle on the (not-so-clean but cleaner-than-it-used-to-be) Potomac River with surfboards, paddle-boards, kayaks and other non-motorized craft as part of their effort to make the Potomac and Anacostia Rivers swimmable.
Shelley Alingas, the chapter's volunteer coordinator, is a relocated surfer from San Diego. "We take at least 1-2 surf trips a year to the Outer Banks (of North Carolina). We had a cold-water paddle in December where 40 people came out. Five or six got in the water along with folks from the local Dragon Boat club," she tells me.
"It's sometimes hard to explain to folks what we're doing here. Our nearest coastal chapter is Ocean City, Maryland. Still we work hard and we also have a lot of fun…and because we don't have a surfing community, we have lots of members who are kayakers and snow boarders and just people who love rivers and oceans."
We're partial to the D.C. Chapter as it has always come through providing volunteers and hosting a party for our Blue Vision Summits. Visit their website to find out about upcoming events and to get involved.
Top
In updating my first ocean book Blue Frontier, I realized the last decade has seen some important progress including the establishment of large wilderness parks in the Pacific
under President George W. Bush (what I call his blue asterisks and others call America's Galapagos) and the slow but steady movement towards an ecosystem-based national ocean policy under President Obama (see below). The Magnuson-Stevens Act of 2006 that requires the rebuilding of America's depleted fish stocks is promising as is the greening of America's Ports starting with the largest port complex in the Western Hemisphere, LA/Long Beach.
At the same time the science around climate impacts on the coast and ocean has become grimmer as the analysis has gotten more refined. When my book first came out in 2001 ocean acidification was not even on marine science's agenda. Today it represents a threat to every shell-forming critter in the ocean. Loss of arctic sea ice has accelerated and levels of dissolved oxygen in coastal seas are changing.
Of course the frustration I write about in my updated e-book edition is that we know what the solutions are. What we need is the political will to act. That's why, like any good enviro, I recycled my book into the non-profit Blue Frontier Campaign in order to help build the constituency needed to turn the tide for our public seas.
For every download of the updated 10th anniversary edition of Blue Frontier – Dispatches from America's Ocean Wilderness, a dollar will go to Blue Frontier Campaign. You can also help us build the seaweed rebellion by making a direct donation.
Newly Spawned Reports on Ocean Policy & Florida
Like a battered salmon yet to spawn, on January 12 the National Ocean Council released its Draft National Ocean Policy Implementation Plan for 45-days of public comment because apparently two and a half years of supportive public comments and hearings hasn't been enough to begin implementing it. [Download the plan and submit a comment.]
My comment would be that, given the state of our seas, it seems too modest a draft with a seven-year phase in of regional planning councils even as several actual regions—like the West Coast and New England, through state to state agreements—are already moving forward to better manage our coastal waters. At this point I suspect no real federal action will take place before the 2012 elections.
The NRDC has put out a great short video on ocean planning called Ocean Blueprint presented by CNN's Philippe Cousteau. Green Fire Productions has also produced a beautifully shot full-length feature on the national ocean policy called Ocean Frontiers available for public showings and to help educate people on how real folks are impacted in new ways by good ocean policy. For more on the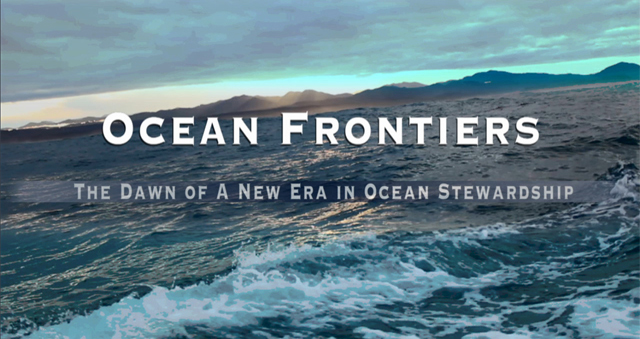 National Ocean Policy contact the Healthy Ocean Coalition via Sarah Winter, sarah@littoralsociety.org.
If you spend any time in Florida, you'll quickly realize Carl Hiaasen's hilariously bizarre revenge novels of greed, corruption coastal sprawl and environmental devastation are in fact just good investigative reporting with some fictional justice added on. Which is why it's also good that the Florida Coastal and Ocean Coalition, comprised of numerous environmental and marine business groups, has released its 2012 "Updated Blueprint for Economic and Environmental Leadership". If 50 years from now south Florida is little more than a sunken wasteland of floating condo islands full of exotic snakes and pirates living off lion fish, we can at least look back and say there were good people with good ideas that might have made the difference. Or maybe they will. There's no telling when a bought of sanity might break out in Tallahassee.
Top
Blue Vision Summit | Peter Benchley Ocean Awards | Make a Donation | Blue Movement Directory
Find us on