BLUE NOTES 99: Otter Ocean Policy, Plus Awards Auction, so Bayou something
In this Issue
Politics Gets Otter
Your own MPA Expedition
Master of Ceremonies
Seaweed Spotlight: Louisiana Universities Marine Consortium
99 Issues Young
The U.S. economy remains in such dire straits that Congress has barely had time to introduce a bill to exclude sea otters from migrating into southern California waters. Representative Elton Gallegly from Simi Valley in inland California has introduced the "Military Readiness and Southern California Sea Otter Conservation Act," on what must have been an opposite day since the bill's aim is to exclude sea otters from migrating back into their historic range though no one at the Pentagon seems to care. The bill was inspired by the U.S. Fish and Wildlife Service's recent decision to give up on a failed 25-year policy supported by commercial fishing interests of trying to stop the otters heading south. Past captures and relocation killed a number of young otters trying to colonize new territory. But in recent years the small population around Monterey has failed to grow and so is at risk of extinction should a major oil spill or other disaster strike. The bill claims if the otters are allowed to establish a new population off someplace like Malibu they'll interfere with military exercises. Six months ago I spent time with the Navy and Marines training off southern California and not one sailor or marine expressed fear of otters to me. In fact they got kind of excited when we'd spot dolphins, whales and sunfish in the waters off the ship. Still a California sea urchin diver told a House committee, "We need to balance the needs of all species, including human beings." Apparently California's sea otters, now numbering around 2,700, threaten to crowd out California's 37 million people. The seaweed citizens group Friends of the Sea Otter calls Gallegly's bill "dangerously counter-productive." No wonder otters like seaweed. (For more on otters see the new movie Otter 501 from Benchley Award winner Mark Shelley.)
It's stories like this that make one wish President Obama's National Ocean Policy (NOP) could get implemented sooner rather than later. After all it aims to resolve conflicts among different ocean users by getting more-than-20 federal agencies with licensing and other authority in the marine environment to eliminate their own conflicting mandates on ocean management, reduce bureaucratic redundancies and work with regional groups and stakeholders to embrace local solutions to assure healthy productive seas. Perhaps sound ocean planning that balances economic activity and ecosystem services can be one of those rare bipartisan causes we can all embrace?
Or perhaps not. On May 9, on almost straight party lines, the House passed a Commerce budget amendment proposed by Republican Representative Bill Flores of Texas, voting
246-174 to eliminate all funding for the National Ocean Policy. Flores, whose major campaign contributor is the oil & gas industry, was following the lead of House Resources Committee Chair, Washington State Republican Representative Doc Hastings (see Blue Notes #98 & #84), whose major contributor is also (you guessed it!) oil and gas. Hastings calls the NOP "mandatory Ocean Zoning…to block economic activity." We know whose economic activity he's talking about (see above). While many ocean interests like offshore wind, ports and shipping, fishing captains, scientists, environmentalists and various states support NOP, the oil and gas industry does not. It has created a front group, the National Ocean Policy Coalition, that opposes the NOP because, unlike everyone else willing to come to the table to try and better manage our public seas, they already have priority seating.
Top
In 2000, scientists suggested that 20 percent of the ocean ought to be set aside as marine protected areas (MPAs) where extractive industries and dumping would not be permitted.  But according to UN data recently provided The New York Times just 1.6 percent of the ocean has been protected to date.
After a contentious ten-year battle, California recently decided to set aside 15 percent of state waters for some level of protection. A 7-year scientific survey of an earlier MPA around the Channel Islands found a rapid restoration of endangered fish, and growth of larger and more numerous fish and improved wildlife in the protected areas. That survey was carried out by Marine Applied Research and Exploration, or MARE. I recently accompanied the non-profit ocean science contractor on a survey of one of the newest MPAs off Bodega Bay.
Their ROV submersible is green, about 6 feet by 4 high by 3 wide with cameras and prop thrusters within its metal frame and plugs into 600 feet of 1,000-volt yellow umbilical power cable on a spool. A few miles offshore, they hook the
top of the ROV to a winch, hold its bottom rails on both ends to steady it, and slide it into the water where it whirs off 40 feet before Dirk Rosen, founder of MARE, dives it.
Dirk "flies" the robot from inside a small blue surplus military van (shipping container) secured on the deck of their leased fishing boat and equipped with a thinly padded bench, six video screens and a toggle joystick controller. They've also attached a video screen to the outside of the van that allows me to watch the ROV descend past a sea nettle and lots of tiny krill.
Once on the rock and mud bottom 250 feet below, the ROV's cameras show lots of flowery tunicates, a brightly colored nudibranch (sea slugs) and big white furry-topped mushroom-like anemones. Its lights catch a big Ling Cod, then another as it (the ROV, not the fish) moves along at a stately half knot. There's a multi-legged reddish Sun Star and a group of juvenile Canary rockfish – an endangered species now safe within this MPA. Four grad students from Cal State Monterey are taking notes while laser lights on the ROV size the fish for both still and digital video recording. There's a beautiful little multi-finned sculpin feeding on the krill caught in the ROV's lights, raising a little cloud of
sediment as it scrambles after one and then another. "Shrimp cocktail anyone?" ex-fisherman, now MARE deck officer Steve Holz asks on behalf of the fish. The ROV moves on. And there's another sea nettle and a hagfish (aka slime eel) and more cod and soon it's time to raise the robot sub. Despite some technical glitches, both mechanical and software-based, they deployed it two more times that day.
Up on the bridge, boat Captain Tim Maricich tells me working with the robot sub crew is easy, "nothing I haven't done 1,000 times before putting out crab pots or deploying gear."
While I got to ride along on this expedition (and with the Navy) for my next book, The Golden Shore, you and a friend can also experience a day-long MARE expedition off California. This is one of the many exciting items up for bid in the 5th annual Peter Benchley Ocean Awards Auction that starts online today.
Other items in the auction include a day sail for six aboard the yacht once owned by Humphrey Bogart and Lauren Bacall, ocean getaways to Monterey, Napa, Muir Beach and a Mexican eco-resort, a painting by Wyland, a photograph by Brian Skerry and other art, goods and opportunities such as a cartooning lesson with the creator of Sherman's Lagoon.
Top
Speaking of cartoonists, we're very pleased to announce that the master of ceremonies for the 2012 Benchley Awards will be Sherman's Lagoon creator Jim Toomey. A dedicated marine conservationist and sailor with an advanced degree in environmental management, Jim generously donates art and time to a number of marine causes. He also sits on the board of Blue Frontier Campaign and is the illustrator of BFC's book, 50 Ways to Save the Ocean.
Top
Seaweed Spotlight
A regular feature of Blue Notes where we shine the light on a group from the Blue Movement Directory in order to create a more self-aware and collaborative movement. This month we feature the Louisiana Universities Marine Consortium.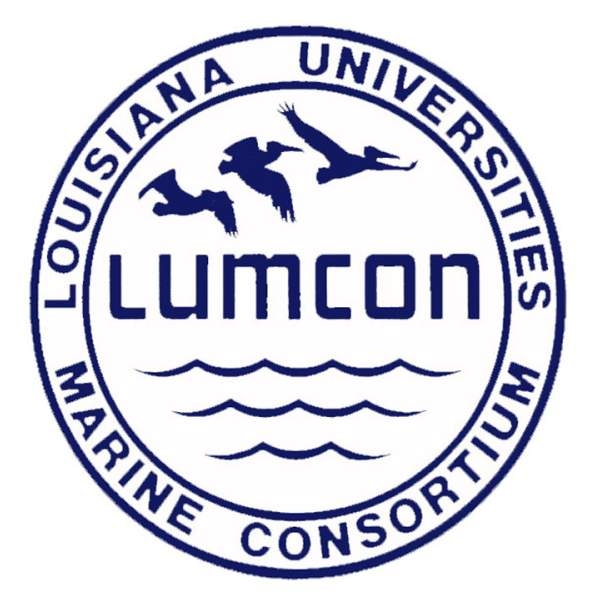 This month's organization is also the lab of 2012 Peter Benchley Science winner Dr. Nancy Rabalais. Dr. Rabalais is the Executive Director and a Professor at the Louisiana Universities Marine Consortium (LUMCON).
To get to Cocodrie, Louisiana, about 85 miles southwest of New Orleans, you take Highway 56 out of Houma past the oil tank farms, and sugar cane fields. Pretty soon you're driving past houses and trailers jacked 15 feet off the ground, with wetlands and water all around. Cocodrie (fractured French for "crocodile") may not be the end of the world, but when you think you're close, look off to your right and you'll see what appears to be a small tan airport terminal on concrete pylons. That's LUMCON. Rather than commuter planes, several work boats are docked off to one side, including the 116-foot steel-hulled Research Vessel Pelican.
Nancy Rabalais first began studying the Gulf of Mexico's nutrient runoff problem (Dead Zone) out of LUMCON in 1985, along with colleagues Gene Turner (whom she later married) and Bill Wiseman. Today she runs the lab founded in 1979 to study the economic and cultural value of Louisiana's coastal and marine environments.
LUMCON is so close to the environment in fact that it lost its roof to Hurricane Katrina in 2005, and its vehicles to flooding during Rita a few weeks later, then was battered again by Hurricane Ivan in 2008 and Tropical Storm Lee in 2011.
"The mud that builds the marsh also ends up on our grounds and in our buildings. We're 18 feet above sea levels but we've had water half way up our pillars," Dr. Rabalais says.
She once showed me her Dead Zone research transect sets (study tracks) going back a generation. Most of the lines are compass straight except for the first two years, which curve oddly. "That's where we were trying to stay close to the oil platforms," she grins. "The first year out I had a 21-foot Boston Whaler to work off of so if the weather got rough we'd have someplace to run to. Then we got a 45-foot boat and later began doing our summer research cruises off the Pelican."
Today some 3,000 university students and 6,000 K-12 students make annual field trips to the lab that has some 80 employees including 6 faculty, researchers, librarians and boat crews operating on a bare bones budget of about $9 million a year.
Perhaps best known for Dr. Rabalais' work on the Gulf's nutrient fed oxygen depleted Dead Zone LUMCON researchers also study aquaculture, larval fish development, salt marsh processes, even coral (offshore oil rigs can act as artificial reefs colonized by coral polyps). LUMCON is also part of an ongoing study following the 2010 BP Gulf blowout, comparing biological processes in three oiled and unoiled marsh habitats over several years including Terrebonne Bay where it's located which wasn't badly oiled and Barataria Bay to the east, parts of which were. "We're out here on the frontlines for hurricanes, oil & gas, the marsh, you name it," Dr. Rabalais notes with pride.
Top
99 Issues Young
For our 100th Blue Notes we'd love to hear from you. Tell us what you think about Blue Notes and if it's meeting your need for actionable intelligence on our ocean planet. Email us!
Don't forget to bid on our awesome auction items starting today! See what we have for you. All proceeds benefit Blue Frontier Campaign and our work to grow the Blue Movement.
Top
Blue Vision Summit | Peter Benchley Ocean Awards | Make a Donation | Blue Movement Directory
Find us on